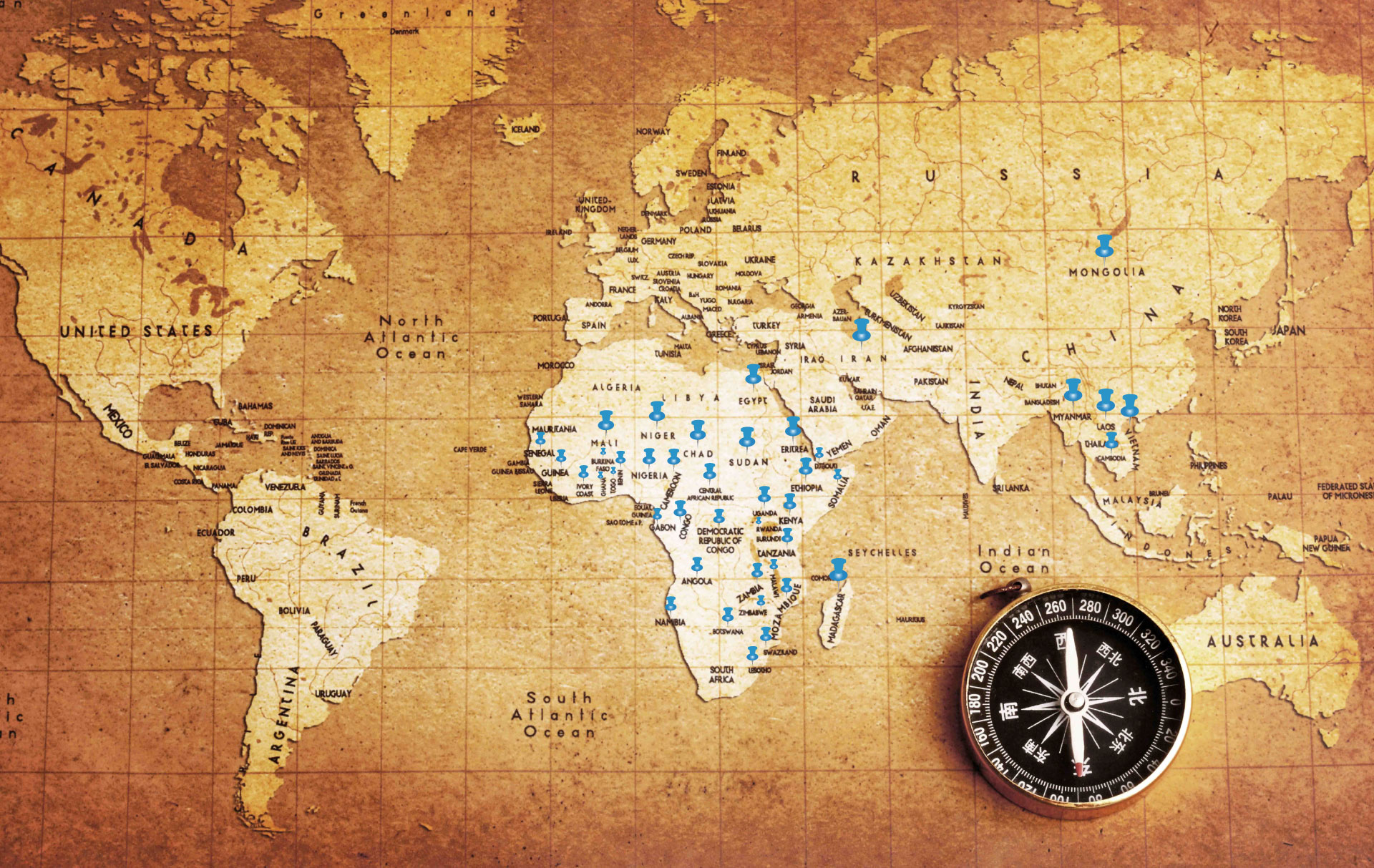 A UNIQUE BUSINESS MODEL FOR FRONTIER MARKETS
SOKOTRA Capital is based in the Dubai International Financial Centre ("DIFC"), where it can capitalize on the various benefits enjoyed by DIFC entities and leverage on the world class infrastructure provided by the Emirate of Dubai. SOKOTRA Capital invests in frontier markets, namely Africa, Emerging Asia, and if and when the market opens up, Iran.
Africa
Africa is home to seven out of ten of the world's fastest growing economies. These rapidly developing economies, combined with improving infrastructure and a rapidly expanding population, should ensure that the continent remains a favorable environment for growth in the foreseeable future.

SOKOTRA Capital continuously monitors the African market for potential opportunities within its focus sectors.
Emerging Asia
Asia's growth is expected to continue to be driven over the coming years by strong demographics, rising wages, low debt and high savings. Emerging Asian countries display relatively low levels of government and consumer debt, meaning that growth will less likely be hindered by a deleveraging of the private sector.

Furthermore, as the growing demand for assembled materials and trade components in the region rises, increasing intra-regional trade is set to play a major role in the growth of Emerging Asia.

Within Emerging Asia, SOKOTRA Capital places an emphasis on Mongolia and Vietnam, where it has identified substantial growth opportunities.
Iran
Iran is the second largest regional economy in the MENA region in terms of GDP and population. With over 77 million inhabitants, Iran represents a unique market in the region and demonstrates significant potential across a wide range of sectors.

Currently, discussions regarding the lifting of sanctions in Iran are in advanced stages, with an extension to negotiations agreed to in November 2014.

SOKOTRA Capital is closely monitoring the situation in the country. Any investment in Iran would only be made if and when international sanctions have been lifted and to the extent permitted by applicable laws.