PRESS Articles
SOKOTRA Capital expands its portfolio in the aquaculture sector by leading the acquisition of AT
Aug 03, 2018



Expanding in Acquaculture

SOKOTRA Capital Ltd. led consortium acquires 100% of L'Aquaculture Tunisienne ("AT")
Dubai, United Arab Emirates and Sousse, Tunisia – SOKOTRA Capital Ltd. ("SOKOTRA
Capital"), a Dubai-based private investment company specializing in the agriculture and
aquaculture sectors, is pleased to announce that a SOKOTRA Capital led consortium has just
completed the acquisition of 100% of AT, one of the oldest and most established companies in the
aquaculture sector in North Africa and the Mediterranean basin.

Founded in 1988 by Si M'hamed Driss, one of the leading businessmen in North Africa, AT, based
in Sousse, is the largest seabass and seabream hatchery and nursery in North Africa, with a current
annual production capacity of twenty million fingerlings and 1,500 tons of fish per year, mainly
seabass and seabream. AT has successfully served the local and export markets for seabass and
seabream over the past thirty years and has an established reputation for delivering high quality
fingerlings, backed by a skilled and dedicated management and operational team.
The acquisition of AT is another opportunity for SOKOTRA Capital to reiterate its investment
strategy focused on the highly promising agriculture and aquaculture sectors (long term sustainable
businesses with strong growth characteristics). SOKOTRA Capital is building a portfolio of
investments in these sectors, both in Africa and in South East Asia.

Albert Momdjian, Founder and CEO of SOKOTRA Capital said, "We are extremely pleased with
this acquisition. After having reviewed several opportunities in this sector, we decided to focus on
AT because of its growth potential and its unique value proposition. AT has a highly skilled team
with extensive and unrivalled experience in the industry. Tunisia remains, and despite the recent
challenges, a very attractive and friendly destination for foreign direct investments. We sincerely
hope that this will be the start of a significant expansion for us, and for other investment firms, in
Tunisia. Recent positive developments on the ground could represent a catalyst for further
economic developments. We have very ambitious plans for AT and we hope to better service the
local market in terms of fingerlings, but also to better position AT as a highly reliable producer of
quality seabass and seabream fingerlings to the rest of North Africa as well as, in due course, to
the Mediterranean basin. We fully acknowledge the responsibility of pursuing the path of
investment made over 30 years ago, by a leading and pioneering investor, namely Si M'hamed
Driss".

"We are pursuing additional investments in the strategic agriculture and aquaculture sectors. It is
all about efficiency and about feeding the growing population. The protein race has already started
and we are very well positioned as a firm and as a team to benefit from it. Back to basics is the
way to go, going forward" added Albert Momdjian.
Karim Garnaoui, CEO of AT said, "This is an exciting new chapter for AT, building on the
achievements of the past three decades and having successfully navigated a challenging time for
the aquaculture sector over the past few years".

"Today, and backed by the new investors, AT has the capacity to become one of the leading
Mediterranean basin aquaculture companies. The in-depth knowledge of the industry, supported
by the strong financial and strategic capabilities of the new investors, can only propel AT to
become one of the best companies in the sector. This transaction has been successfully completed
thanks to the professionalism, support and commitment of the SOKOTRA Capital team who have
demonstrated on numerous occasions their technical and operational expertise in restructuring the
company" added Karim Garnaoui.

"We are very pleased to pass the helm of AT to the SOKOTRA Capital led consortium and we do
strongly believe in their capabilities to complete and further develop the vision of Si M'hamed
Driss" stated Meriem Driss, one of the selling shareholders representatives.
Crowe Tunisia acted as Accounting and Auditing advisor on the transaction.
Meziou Knani & Khlif acted as Legal Counsel on the transaction.
About L'Aquaculture Tunisienne:
Founded in 1988 and based in Sousse, Tunisia, L'Aquaculture Tunisienne ("AT") is the largest
seabass and seabream hatchery in North Africa, with an annual production capacity of twenty
million fingerlings. Founded by M'hamed Driss, the patriarch of the Driss Family, AT has spent
the past thirty years serving the local and export market with seabass and seabream production.
More recently, AT modified its business strategy to focus solely on the hatchery business,
producing seabass and seabream fingerlings. More information is available at
www.aquaculturetunienne.com

About SOKOTRA Capital Ltd.:
SOKOTRA Capital Ltd. ("SOKOTRA Capital") is a private investment company active in direct
investments in the Mediterranean basin and frontier markets (namely Africa and Emerging Asia).
SOKOTRA Capital is tasked with deploying capital on its behalf as well as on behalf of its coinvestors,
who are primarily from the Middle East and Africa region. SOKOTRA Capital's key
focus sectors include a) Agriculture and Aquaculture b) Food: Manufacturing, Processing and
Distribution and c) Hospitality and Non-Food Retail. The SOKOTRA Capital team has a combined
total of over 40 years of investment banking track record with over USD 100 bn of transactional
experience. More information is available at www.sokotracapital.com
Sokotra Capital Buys Tunisian Fish-Farm Business
Aug 03, 2018



BLOOMBERG BUSINESS

Sokotra Capital, a Dubai firm set up by former UBS Group AG banker Albert Momdjian, led a consortium of investors in acquiring fish-farm L'Aquaculture Tunisienne for an undisclosed amount.
The company, based in Sousse, Tunisia, is the largest seabass and seabream hatchery and nursery in North Africa, with a current annual production capacity of 20 million fingerlings and 1,500 tons of fish per year, the two companies said in a statement Friday.
The deal builds on Sokotra's investments in the agriculture and aquaculture sectors, and the firm said it plans to pursue more such investments in Africa and South East Asia. It will also seek to expand L'Aquaculture Tunisienne's business in North Africa, gradually extending it to the Mediterranean basin.
"It is all about efficiency and about feeding our growing population," Momdjian said. "The protein race has already started and we are very well positioned as a firm and as a team to benefit from it."
Sokotra was founded in 2014 by Momdjian after more than 20 years in banking, including working for institutions like Credit Agricole SA and HSBC Holdings Plc. Before setting up the investment firm, Momdjian was the head of UBS's ultra-high net worth business for its wealthiest clients in the Middle East and Africa. Sokotra's strategy is to invest along with family offices and institutions in fast-growing, developing markets.

DIBAQ and SOKOTRA Capital establish strategic partnership
Dec 09, 2015



Partnership creates powerful distribution capability for leading European animal feeds businesses into frontier markets


Dubai, United Arab Emirates and Segovia, Spain – Grupo Dibaq Diproteg S.A. ("DIBAQ"), one of Spain's largest and oldest privately owned animal feed producers, and SOKOTRA Capital Ltd. ("SOKOTRA Capital"), a Dubai-based private investment company focusing on frontier markets, announced today the signing of an exclusive commercial and marketing agreement, formalizing a broader strategic partnership between the two.
Under the agreement, SOKOTRA Capital has been appointed as the exclusive commercial and marketing agent for DIBAQ in certain countries such as Nigeria, Ghana, Tanzania, Zambia and Mozambique and will be responsible for promoting and marketing DIBAQ's products in these territories. In addition, SOKOTRA Capital will work with DIBAQ as a non-exclusive agent for other countries falling outside of these territories.
SOKOTRA Capital, an investment firm that was established in Dubai in April 2014, extends the global reach of DIBAQ's products into high growth frontier markets and leverages SOKOTRA Capital's deep expertise in many of these countries.
The products covered under the agreement include DIBAQ's full suite of animal feed products, namely fish feed, pet food, camel feed, horse feed and livestock feed lines.
Regarding the signing of the agreement, Mr. Carlos Tejedor, President of DIBAQ said: "Dibaq has grown considerably on a global scale over the last few years, with over 50% of our total sales now originated in over 50 markets across four continents. Frontier markets, and Africa in particular, represent a highly exciting next step for us as we take our leading animal feed products to high growth markets."
"After extensive due diligence, we have concluded that SOKOTRA Capital brings to us a deep expertise and connectivity in frontier markets as well as a shared philosophy and approach that I believe will help us create a strong, lasting and growing partnership."
Mr. Albert Momdjian, Founder and CEO of SOKOTRA Capital added: "This first step in a broader strategic alliance is an extremely important milestone for SOKOTRA Capital. We have been working very closely with DIBAQ for over 18 months now assessing the optimal way for both of us to leverage on each other's skills and capabilities."
"This is one of several agreements SOKOTRA Capital and DIBAQ are discussing in order to leverage DIBAQ's unique capabilities and experience in the animal nutrition business and SOKOTRA Capital's expertise and developed network of relationships across frontier markets."
"It is clear that the Tejedor family, through DIBAQ, is the best partner for us in the animal feed sector, not only because of the quality of their products, their capabilities and their unrivalled experience, but also because of their history, their reputation and their commitment to the development of a healthy animal food sector."
About DIBAQ
Established in 1951, DIBAQ is the one of largest and one of the oldest privately owned Spanish specialist companies in the animal nutrition business, the health and welfare business for livestock, poultry, aquaculture and pets. In the aquaculture sector, DIBAQ operates, directly and indirectly in the different segments of the industry, ranging from feed production to nursery, hatcheries, farming, processing and distribution of fish. With over 25 years relationship with several of the top universities in Spain, DIBAQ enjoys a strong and unique experience in the aquaculture sector. This partnership is supported by a large network of relationships in the industry with fish farmers and fish producers across Spain and the Mediterranean Basin. DIBAQ operates and distributes its products in over 30 countries globally, ranging from Mexico, Argentina, India, China, Russia, Germany, Vietnam, Egypt all the way to the Kingdom of Saudi Arabia. For more information, visit www.dibaq.com.
Western Companies See Potential in Reaching Iran's Consumers
After Nuclear Deal
Apr 06, 2015



A country of 80 million has been all but cut off from global trade for years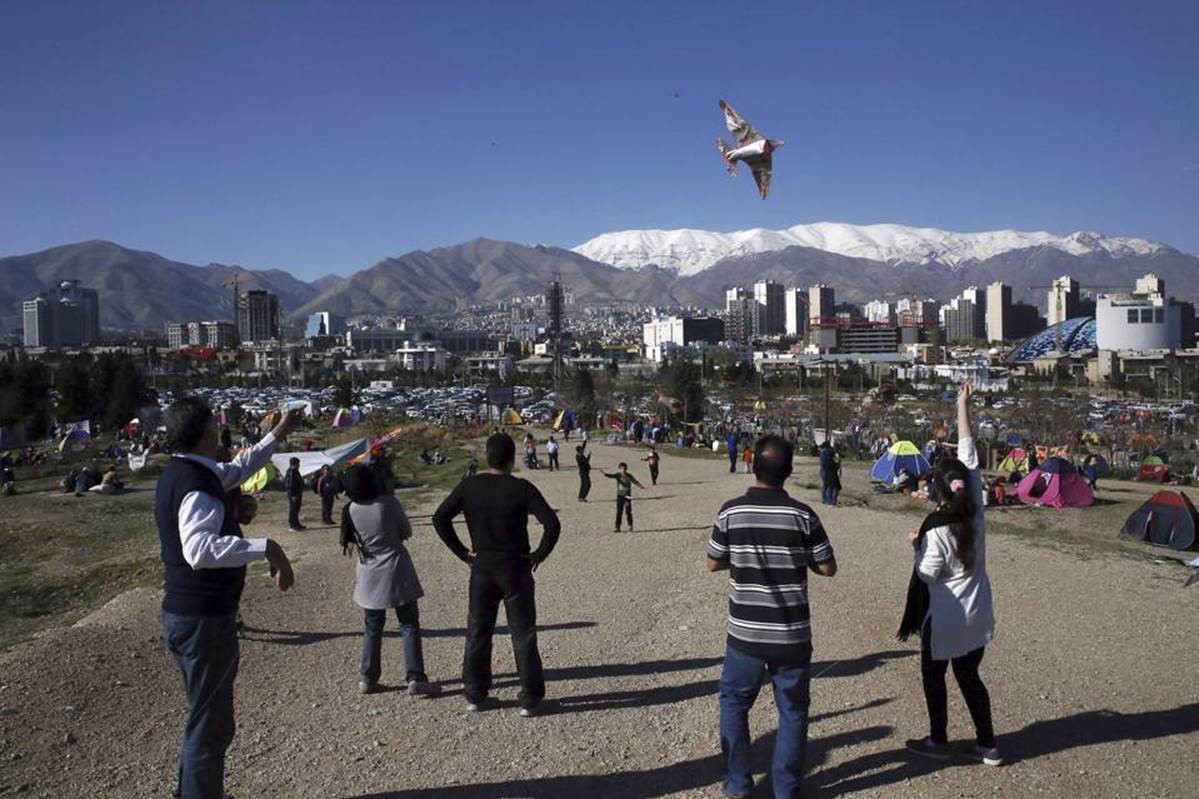 DUBAI-- In a sanctions-free Iran, Western energy companies would likely be the biggest foreign first-movers: Iran has the world's fourth-largest proven oil reserves and second-largest natural gas reserves.

But those big-ticket investments overshadow what some investors and consultants say could be a more enticing natural resource: Iran's 80 million people, who have been all but cut off from global trade and transactions in recent years.

"Iranians love to eat, consume and shop, and they have continued to surprise domestic and international brands with their resilience," said Ali Borhani, the founder of Incubeemea, a Dubai-based advisory firm that works with multinationals looking at Iran. "In a post-sanctions world, on the back of a multifaceted economy beyond hydrocarbons and oil and gas, Iran can be the most exciting frontier market."

European companies may have an edge on U.S. competitors at first, lawyers say, because the European Union sanctions regime hasn't been as restrictive, and U.S. companies tend to be more wary.

But Mr. Borhani said Iranians are nostalgic for American products, which may give U.S. multinationals an edge in the longer term. Many Iranians remember driving Chevys, Cadillacs, Buicks and Mustangs before the 1979 Islamic revolution.

"Tissues still in Iran are called Kleenex after 37 years," he said, referring to the brand manufactured by the Irving, Texas-basedKimberly-Clark. "There's a tremendous amount of brand loyalty."

Adding to the potential, Iranian consumers have very little debt, Mr. Borhani said. Some wealthier people have debit cards, but there is noMasterCard,Visa or American Express in Iran and few foreign banks are active there.

If foreign banks get back into Iran - a process expected to be slow, given the billions of dollars in fines levied for sanctions violations-consumer borrowing and spending could spur economic growth that foreign investors could tap into.

Even under sanctions, Iranians spent $77 billion on food, $22 billion on clothes and $18.5 billion on outbound tourism in 2012, Mr. Borhani said. Despite the economic potential of a sanctions-free Iran, lawyers, consultants and investors say they are looking at the country with a dose of skepticism. Under Thursday's framework deal, the parties have until June 30 to agree on the details. European Union, U.S. and United Nations sanctions would then be withdrawn only if Iran meets its transparency and nuclear-production commitments-and could snap back into place if it doesn't. That means legal risks of doing business in Iran will remain.

"Your investment becomes less valuable if Iran fails to hit those targets or achieve those milestones," said Patrick Murphy, a lawyer at Clyde & Co. in Dubai who has worked with traders and companies dealing with Iran. "The worst-case is if sanctions are reimposed because of noncompliance. You could run a risk there." Some foreign companies not involved in industries subject to sanctions-especially European consumer-goods firms-have continued operating in Iran despite growing sanctions pressure. Many have been successful.

Paris-listed Groupe Danone S.A., for example, has a long-standing joint venture that produces Damavand mineral water, Iran's biggest bottled water brand. Danone increased its stake in that venture to 70% from 40% in 2010. Danone didn't respond to a request for comment. Yet even for such companies, sanctions that effectively excised Iran from the global financial system three years ago have caused problems. The Swiss food and beverage company Nestlé S.A. had to scale back in Iran two years ago when it had trouble moving money out of the country, Iranian traders and a banker told The Wall Street Journal at the time. A Nestlé spokeswoman said the company had around 530 employees in Iran and was there to invest for the long term.

South African mobile phone operator MTN Group took a 49% stake in Irancell in 2005, but weakness in the Iranian rial has hurt its profit, and it has had difficulty repatriating hundreds of millions of dollars of earnings there. MTN Group didn't return a request for comment.

Etihad Airways recently said it would increase the frequency of flights between Abu Dhabi and Tehran from three times a week to daily.

The decision appeared to be an attempt to take advantage of greater Iran-U.S. travel, in anticipation that sanctions would end. Daily flights would give Iranians more direct access to dozens of major U.S. cities, said Kevin Knight, Etihad's chief strategy and planning officer.

U.S. sanctions are stricter than those imposed by Europe, curtailing almost all dealings with the country. But even some U.S. companies have started to scope it out.

Iranian companies in Dubai have received draft contracts to be official resellers of Hewlett-Packard laptops in Iran, according toIranian businessmen. And late last year, Dubai-based managers of Hewlett-Packard Development Company L.P. traveled to Tehran to prospect the market and meet Iranian distributors, they said. HP would be allowed to sell laptops to Iran under a U.S. exemption for consumer electronics decided two years ago, but a thaw between Iran and the West could ease the endeavor. HP declined to comment.

In the event of a final nuclear agreement, lawyers and company executives say the most likely scenario is a gradual but significant inflow of foreign investment. Outsiders not already in Iran will need time to research the market, find local partners and understand the legal environment.
Iran is set up legally for foreign direct investment. Foreigners are allowed to own 100% of their ventures and there are laws to protect them, but the system hasn't been tested much during the sanctions era.

"There is nothing we can do for the moment and nothing we intend to do before the sanctions are lifted because we don't want to be in breach of any sanctions," Albert Momdjian, the founder and chief executive of SOKOTRA Capital Ltd., a Dubai-based private investment firm focused on frontier markets, said Monday. "We're purely scouting, doing our desktop due diligence in order to better understand and feel the market without investing there yet."

Mr. Momdjian said the hospitality, tourism, logistics, food and mining sectors in Iran looked particularly attractive.
"Everything needs to be developed," he said. "The question is to remain focused and have the right local partners."
Ex-UBS Banker to the Wealthy Goes Solo, Says Good Days Gone
Mar 11, 2015
(Bloomberg) -- Albert Momdjian quit his senior job at UBS Group AG last year to start an investment firm in Dubai. After more than 20 years in banking, he decided it was time to put his own money on the line.

"The industry has changed significantly over the years and is no longer what it used to be," Momdjian, 44, said at the offices of SOKOTRA Capital, his firm in the Dubai International Financial Center. "It is extremely regulated, less lucrative financially, and certainly more stressful and less fun."

Like other veteran bankers going solo, he was lured by a change in attitudes in the Middle East about how best to manage large family fortunes. In the years leading up to the 2008 financial crisis, many family offices -- the wealth management units advising Middle Eastern billionaires and their relatives - - enlisted private equity firms and hedge funds to place their money, often giving them free rein. When the crisis erupted, family offices found themselves holding illiquid assets that were bleeding value but which they couldn't unload.

"Large institutions and family offices in the region as well as globally, are looking to be more actively involved in their investments," Momdjian said. "The days of blind pool investing through private equity funds is nearing its end."

Rare Deals

Momdjian, formerly the head of UBS's business with the Swiss bank's wealthiest clients in the Middle East and Africa, is inviting family offices and institutions to invest in deals with him in fast-growing, developing markets. By putting up his own money and not requiring lock-in periods, he is seeking to attract investors who want flexibility and assurances they are backing credible ventures.

SOKOTRA is named after the island off Yemen known for its rare flora and fauna, a reference to his determination to find unique investment opportunities. It will initially focus on East Africa and emerging Asia, mainly Mongolia and Vietnam, because those countries offer an avenue into neighboring China, he said.

"Frontier markets still offer tremendous growth prospects for investors who understand them well," Momdjian said. "Our aim is to complete at least one or two investments by the end of the year."

Boutique Investment

SOKOTRA is scouting for deals across industries ranging from agriculture and manufacturing to retail. Momdjian said he is interested in investments in which the firm would have a significant minority stake. He declined to discuss the firm's finances in detail but said he has enough to cover operating costs for three years in addition to personal funds.

SOKOTRA has identified over 1,100 families with an estimated net worth of about $660 billion as potential partners, he said. Most are in the Gulf countries of Saudi Arabia, United Arab Emirates and Qatar and in the Levant region, which comprises Jordan and Lebanon.

Private wealth in the Middle East and Africa surged 12 percent to $5.2 trillion in 2013, according to a June 2014 report by the Boston Consulting Group. Prince Alwaleed bin Talal is among the region's richest, with an estimated $30.4 billion fortune, according to the Bloomberg billionaires index.

Citigroup Inc is relocating private bankers to Dubai and may boost hiring to cater to family offices and wealthy individuals, Anthony Habis, private banking head for U.A.E. and the firm's head of family office business in the Middle East and North Africa, said in an interview in March.

The bank is seeing more family offices relocating to Dubai from Europe and other parts of the Middle East, he said.

Other Banks

Momdjian, a Lebanese national who also holds British citizenship, has worked for banks including HSBC Holdings Plc, Merrill Lynch & Co. Inc. and Credit Suisse First Boston. He joined UBS in 2011 from Credit Agricole SA, where he was head of investment banking operations for the French lender in the Middle East and Africa.

Other Middle Eastern bankers are also starting their own firms or joining boutique investment houses to exploit growth opportunities in emerging and frontier markets. Ali Asghar, the former head of Lazard Ltd.'s Dubai office, left to set up his own emerging market-focused firm in 2013, while former Bank of America Corp. banker Ziad Awad established an advisory and consultancy firm in Dubai.

"The future of banking will be significantly different" from the last two decades when the business was still lucrative and fun, Momdjian said. "I do not believe that we will ever see those days again."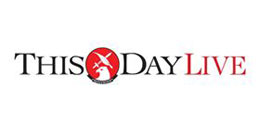 UBS Top Executives, Edmond de Rothschild, GTBank to Showcase Nigeria's Economy in Switzerland
Jan 12, 2015
Nigeria's economic potentials will come under focus in Geneva Switzerland a day before the commencement of World Economic Forum in Davos, Switzerland. Scheduled to offer positive rhythm towards sound economic growth, investment attraction to shape the country's infrastructure and power deficits, design forward looking strategy towards navigating Nigeria's mono-economic posture to a well diversified economy beyond oil and gas, African Wealth Report (AWR), the Executive Summit on Nigeria's Economy as Africa's Largest with the theme, "Sustaining Nigeria's Economy Beyond 2015", would play host to global leaders, thinkers, and shapers in Geneva on January 20, at the President Wilson Hotel by Lake Geneva.

The event, Nigeria's New Economic Code as Africa's Largest Economy will deliberate on key drivers of Nigeria's economy and current global economic outlook with oil sliding below $50 dollars. World class CEOs, directors and investment bankers, asset managers, wealth advisers from world leading institutions such as Union Bank of Switzerland (UBS), Edmond de Rothschild, Credit Suisse, Guaranty Trust Bank, (GTBank), Asset Management Corporation of Nigeria (AMCON), African Finance Corporation (AFC), Julius Baer, Deutche Bank to mention a few, as well as ministers from Nigeria will converge to offer valuable input on our socio-economic wellbeing and navigation of Nigeria's investment and economic arena to a new level.

"The need to accelerate active diversification of Nigeria's economy is now! It's a matter of fact that the current mono-economic posture and policies of past and successive governments in Africa's largest economy can no longer withstand the test of time. Poor economic judgement, policies and unfavourable regulatory framework would set us back! It's time to retool and recalibrate the economic path of this great country, south of the Sahara. Therefore, a forward looking approach and decisive economic blueprint should be activated. If we fail to put this right we should be prepared for a catastrophic situation- as Oil won't regain its $100 price immediately. It's likely to slide further due to global political dynamics, terrorism in the middle-east and some parts of Africa, including Nigeria", a statement weekend noted.

It added: "Nigeria' economy is in a serious state! And surely would need proper management and economic master plan and strategies anchored on well-structured diversification. It's not about the rebasing of the economic sphere that makes the big difference, but a complete forward looking approach to activating the components that supports the country's economic drive. A below $50 per barrel Oil will create a 'tsunami' of the economy! There's need for a concerted effort to take the economy to a new level, from infrastructure development to providing efficient power supply to 'power the economy' to greater heights. And importantly, creating lasting economic policies that provide jobs to the youths and stimulate economic growth. This and many more will form discussion points and brainstorming session at the event".

On the subject of discourse at the event, "Sustaining Nigeria's Economy Beyond 2015, there are two panels; Executive Session on Trade, Energy and Infrastructure and the second, Executive Summit would have a panel on Financial Services and Investments in Nigeria. Expected to grace the occasion are CEO of Dangote Group, Aliko Dangote, Baron/Baroness Benjamin de Rothschild of Edmond de Rothschild Group, Coordinating Minister of the Economy and Minister of Finance, Dr. Ngozi Okonjo- Iweala and Minister of Trade, Industry and Investments, Dr. Segun Aganga. On the panels and Key Speakers are Governor, Central Bank of Nigeria, Godwin Emefiele, Chairman of Global Infrastructure Partners, Bayo Ogunlesi, CEO of Guaranty Trust Bank Plc, Segun Agbaje, Snr. President, Edmond de Rothschild Bank, Geneva, Arnaud Liguer-Laubhouet, Managing Director/CEO of Asset Management Corporation of Nigeria (AMCON), Mustafa Chike-Obi, CEO of Sokotra, CEO, Albert Momdjian and Ex-UBS MD, Andrew Alli, CEO, African Finance Corporation, and a host of other world class speakers.

Dignitaries that will grace the event include Dangote, Chairman of Executive Summit, while the Chair of Executive Power Lunch is Baron/Baroness Benjamin de Rothschild of Edmond de Rothschild Group. Former IMD Professor, Dr. John Heptonstall and Founding Partner of Wealth Insight, Oliver Williams will coordinate moderation end event with Chairman of African Wealth Report Advisory Board, Mr. O. Paul Andrew. Leading Swiss institutions and their Nigerian counterparts will attend this event. A timely event in the wake of election in Nigeria, discussants will chat the way forward for our economic revival.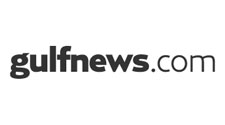 Regional countries emerging as luxury markets
Jun 02, 2014
Iran and India are attracting luxury retail brands and that is expected to continue in the coming years

Dubai: The UAE is still the hub for luxury retail in the region, but other emerging markets are beginning to develop their own offerings, industry experts at the Arab Luxury World conference in Dubai said on Monday.

Iran and India are attracting luxury retail brands and that is expected to continue in the coming years, according to Albert Momdjian, founder and chief executive of Sokotra Capital.

Companies are looking at Iran due to the high young population that are "thirsty for brands" and the strong number of affluent consumers, Momdjian said. "There are three million affluent customers [in Iran]," he said. He added that the cosmetics market in the country is valued at $2 billion.

He expects that after the election of Indian Prime Minister Narendra Modi India's economy will improve, which will help boost consumer confidence.

Sustainable growth

Dubai's retail market is expected to have sustainable growth over the next three to five years, driven by a growing population, higher consumer spend and increasing visitor numbers, according to Alain Bejjani, head of business development at Majid Al Futtaim (MAF) Properties, a unit of MAF Holding.

MAF is behind Dubai's Mall of the Emirates and Mirdif City Centre, among others.

According to the experts at the conference, tourists are driving Dubai's luxury retail market, while UAE nationals are spending on luxury goods in international markets, such as Europe.

"They want to experience the brand in its most native environment," said Cyrille Fabre, partner at Bain & Company Middle East. According to him, consumers in the Middle East have the highest per capita spending on luxury goods, at around €1,400 per year.

"The vibrancy of this market, however, has given light to a more cautious spending consumer, who shows high preference for well-known brands and logos. Their key luxury categories include leather goods, watches, cars and overseas holidays," Fabre said.

Dubai accounts for 30 per cent of the region's luxury market, he added.

Tourists account for 60 per cent of Dubai's luxury sales, says Momdjian. Dubai Mall attracted 75 million visitors last year, of those 40 per cent were tourists.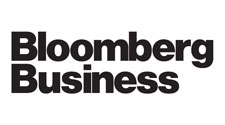 Ex-UBS Banker Momdjian Starts Frontier Markets Investment Firm
Apr 07, 2014
April 7 (Bloomberg) -- Albert Momdjian, who led UBS AG's business with the wealthiest in the Middle East and Africa, has set up a company in Dubai to invest in frontier markets.

Sokotra Capital will focus on countries including Mongolia, Vietnam and Africa, targeting investments in agriculture, real estate and hospitality, according to Momdjian's LinkedIn profile. Momdjian confirmed the details in a phone interview and said Sokotra will seek to co-invest with family-owned groups in the region. He declined to provide further information.

A rising number of Middle Eastern bankers are starting their own firms or joining boutique investment houses to exploit growth opportunities in emerging and frontier markets. Ali Asghar, the former head of Lazard Ltd.'s Dubai office, last year left to set up his own boutique emerging-market focused firm, while former Goldman Sachs Group Inc. banker Ziad Awad established an advisory and consultancy firm in Dubai.

Frontier markets have outperformed developing-nation stocks since the start of 2013, with the MSCI Frontier Market Index rising 8.5 percent in 2014 following a gain of 21 percent last year. That compares with a drop of 5 percent in 2013 for the MSCI Emerging Markets Index, which is little changed this year.

At UBS, Momdjian ran the corporate finance team catering to large families and ultra-high-net-worth individuals from 2011, according to his LinkedIn profile. Prior to joining UBS, he was the head of investment banking operations for Credit Agricole SA in the Middle East and Africa. A spokesman for UBS declined to comment on Momdjian leaving the bank.